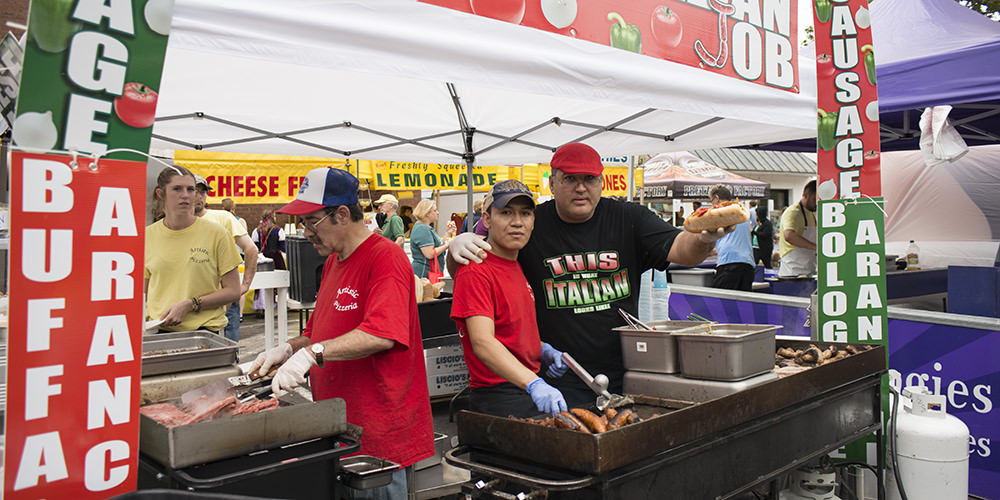 Artistic Pizzeria
Hamilton Street | visit website
Artistic Pizzeria of Doylestown returns to the festival with Italian sausage, pepper and onion sandwiches, french fries, arancini (rice balls), cheesesteaks, and homemade zeppoli (italian donuts).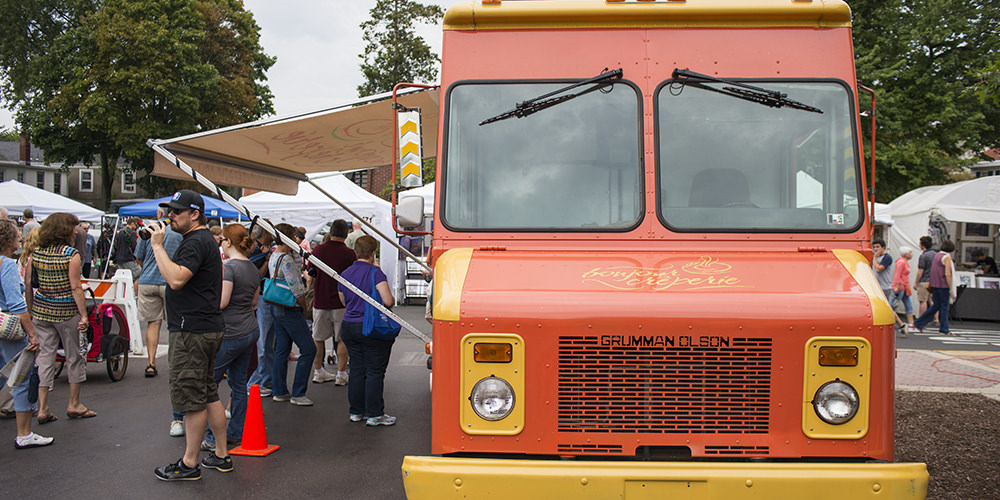 Bonjour Creperie
Hamilton Street | visit website
Bonjour Creperie is back and will offer a selection of breakfast, lunch, and sweet crepes. We will have gluten & dairy free options available as well a great selection of cold beverages.
Chambers 19
Hamilton Street | visit website
Chambers 19 will be back again with wraps, chili, salads, and artisan burgers. Locally-made right here in Doylestown.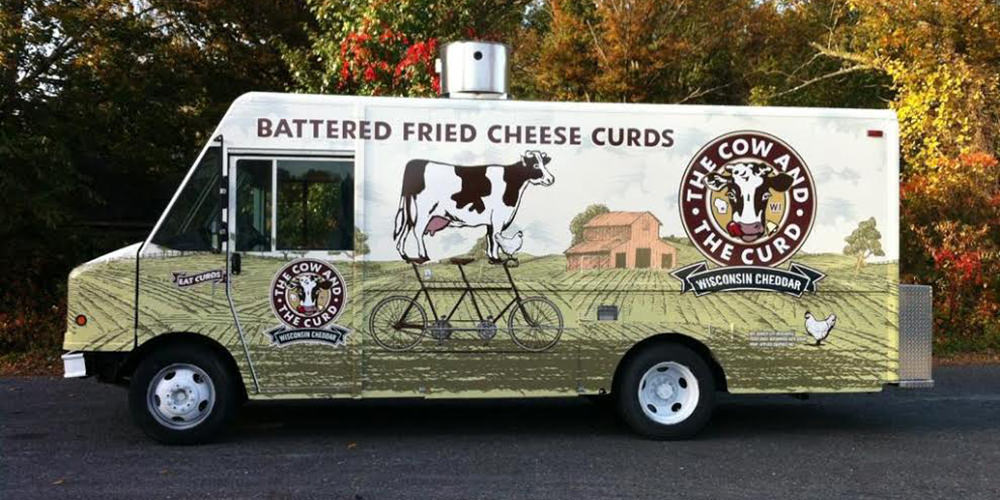 Cow & Curd
Hamilton Street | visit website
Cow & Curd is back with Wisconsin battered fried cheese curds, signature dipping sauces (Sriracha Mayo, Chipotle Ranch, Smoked Ketchup Sprecher), root beer, and cream soda.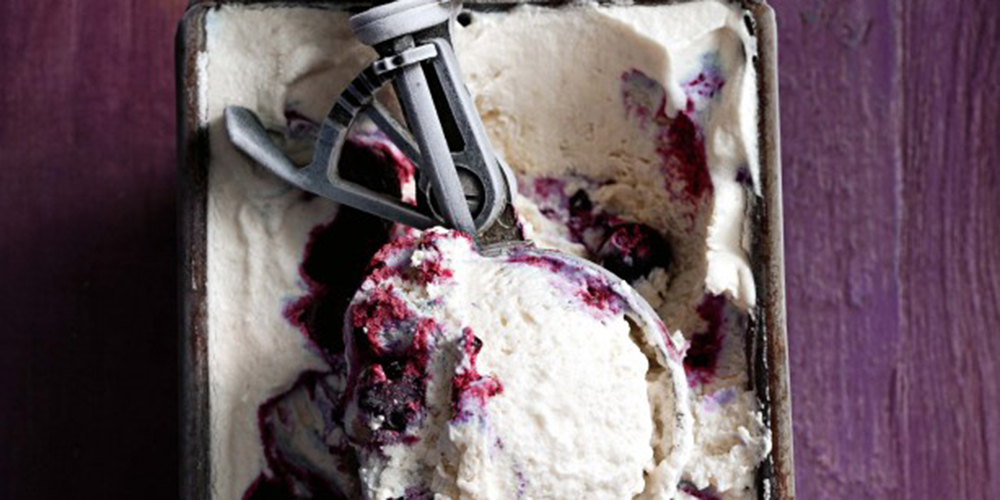 Drinks & More
Hamilton Street
Drinks & more returns with smoothies, frozen coffee lattes, frozen tea blast, assorted ice cream novelties, fresh brewed ice tea and soft drinks.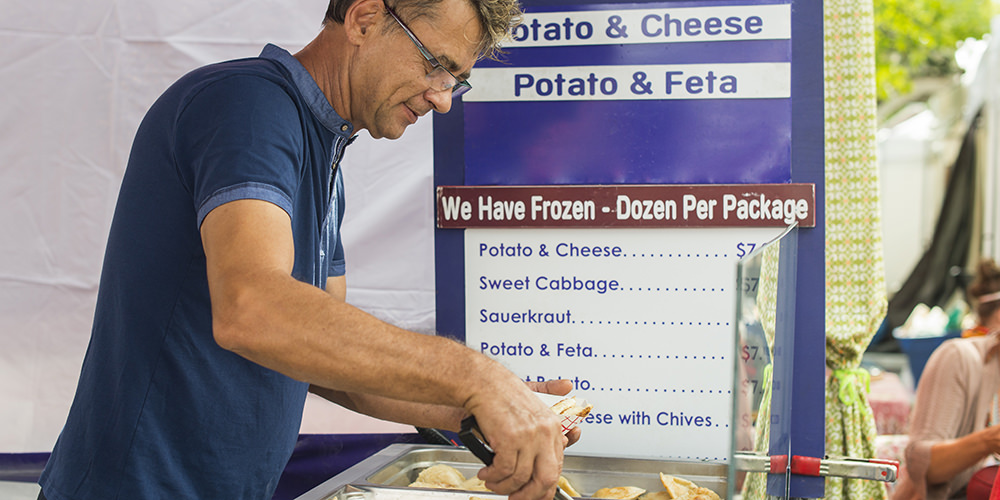 Gosia's Perogies
Hamilton Street | visit website
Gosia's is back and will delight you with homemade pierogies, mix-and-match potato & cheese, kraut, sweet cabbage, sweet potato, potato and feta.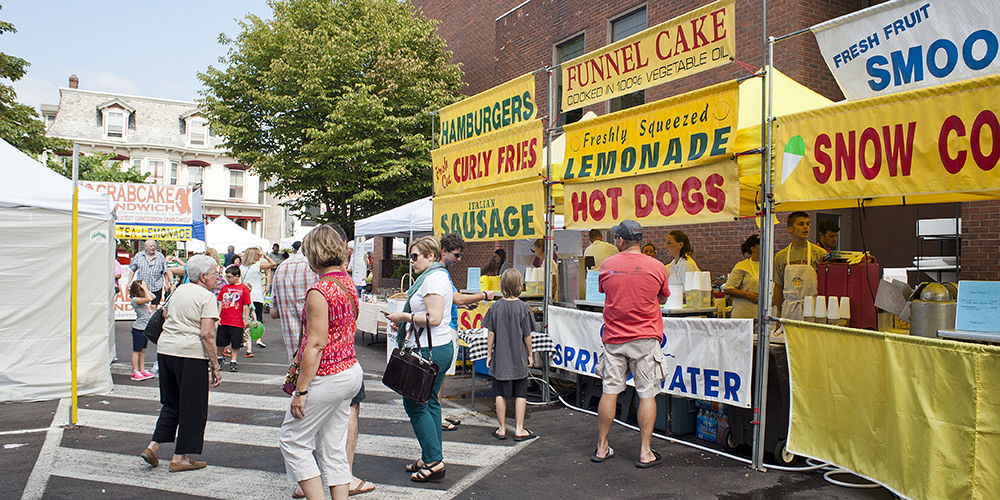 Happy Snacks
Hamilton Street
Happy Snacks returns with hot dogs, burgers, fries, sausage sandwiches, PA Dutch funnel cakes, fresh squeezed lemonade ,soda, water, snow cones, and fresh fruit smoothies.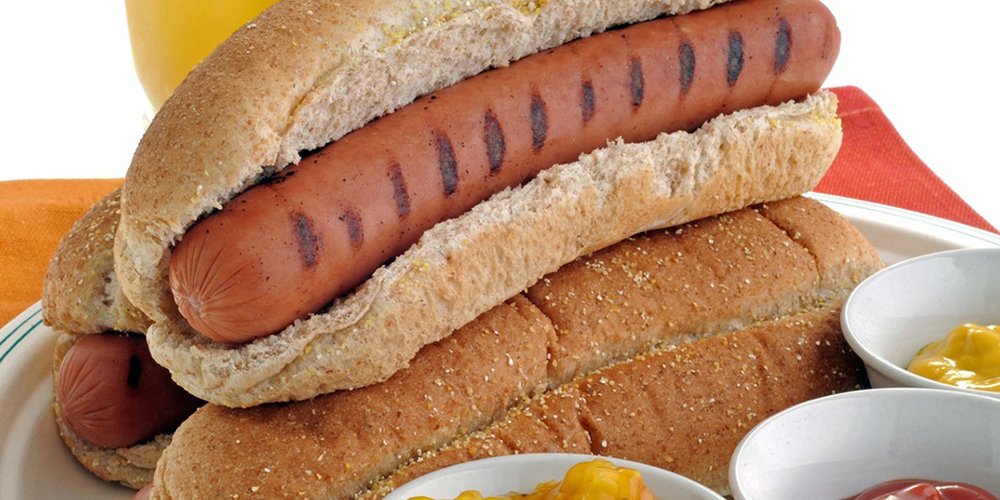 Matty G Dogz
Hamilton Street | visit website
Matty G Dogz offer all beef Sabrett hot dogs, fresh burgers, hot and sweet sausages, jumbo Philly pretzels, homemade Italian water-ice, and more!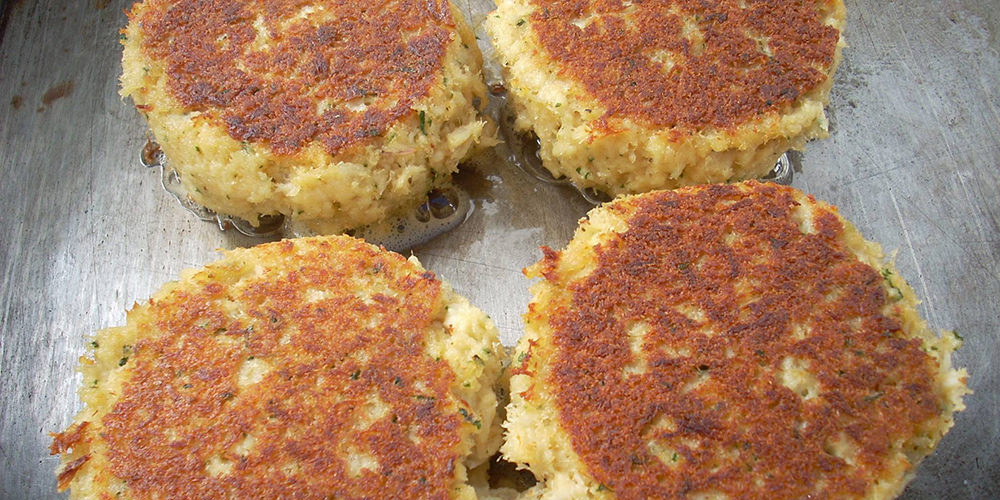 Sherri's Crabcakes
Hamilton Street | visit website
Sherri's returns with their signature crab cake sandwiches, cream of crab soup (weather-pending), lemonade, and iced tea.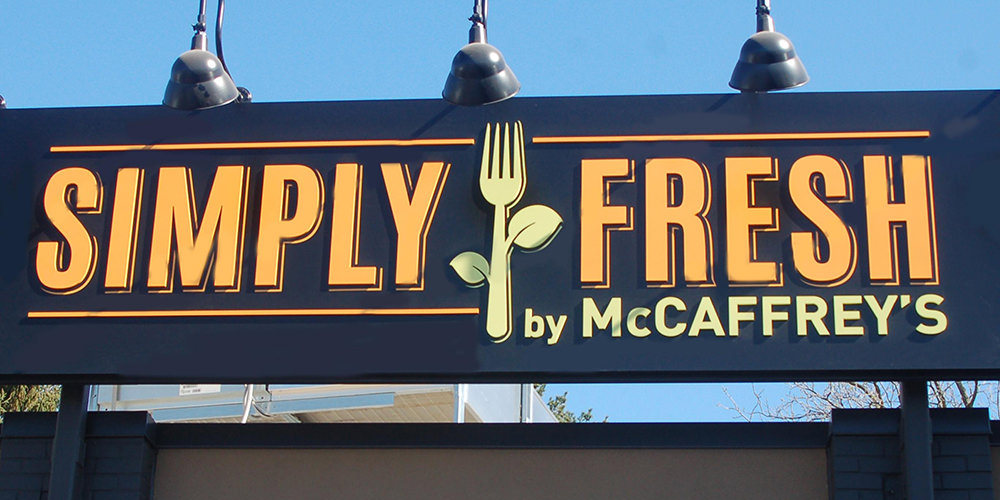 Simply Fresh
Hamilton Street | visit website
Simply Fresh returns to the festival with gourmet prepared foods and sandwiches, organic foods, drinks, and snacks for all ages.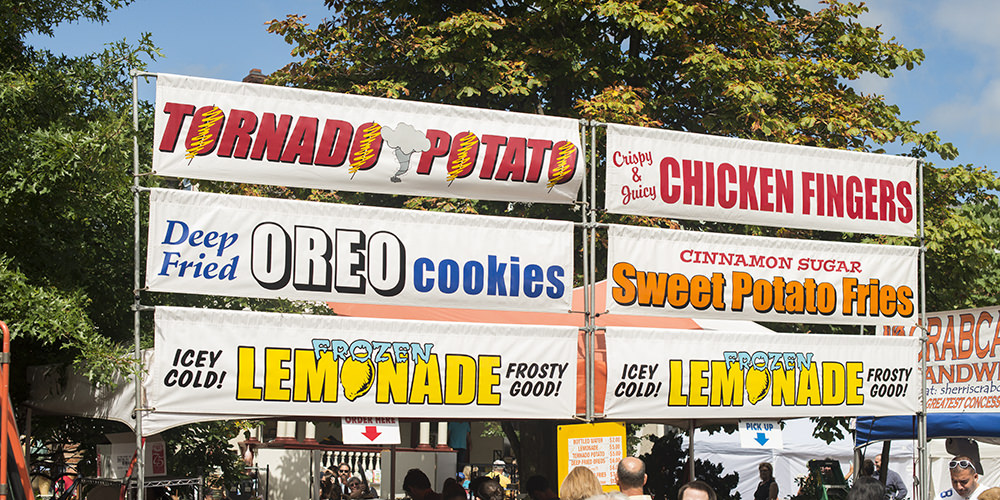 Stella Jeanne's
Hamilton Street
Stella Jeanne's is a returning vendor; offering chicken fingers, sweet potato fries, regular fries, deep fried oreos, tornado potato, frozen lemonade, and bottled water.